100509
-
KAI Symposium
3611899
Description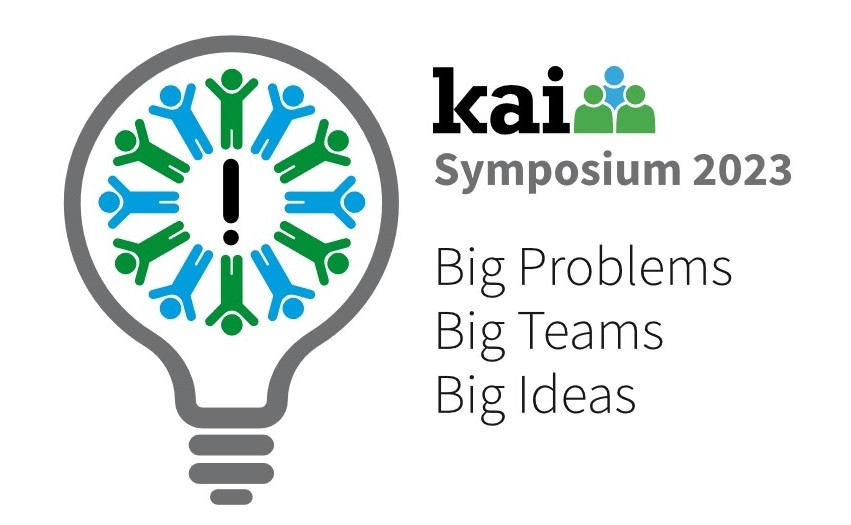 The KAI Foundation and the Center for Cooperative Problem Solving, at Virginia Tech, are pleased to announce the third annual KAI Symposium, featuring keynote addresses, presentations, roundtable discussions, and Ignite presentations. The theme is Big Problems – Big Teams – Big Ideas, recognizing the need to incorporate diversity and new thinking to address the challenging problems of today.
The KAI Symposium is open for all to attend, with KAI practitioners from around the globe sharing ideas which advance the teaching, research, and practical application of adaption-innovation theory. Adaption-Innovation theory, and its corresponding inventory, the KAI, offers insight to how we each prefer to solve problems and manage change. Application of adaption-innovation theory and the KAI may improve mental wellness by helping to recognize when a stressor may be connected to exerting coping behavior.
Topics for presentations may be based in the examination of research, practice, case studies, or theory. Context of presentation topics may include, but not be limited to: creativity; remote work; health and health care; systems thinking; science of teams and organizations under changing conditions; personal development; leadership and management of change; group dynamics, cohesion and effectiveness; recruitment and retention; effective management of diversity; effects of culture; cognitive climate and conditions of social environments; and product/service development.
Required fields are indicated by .